Design Thinking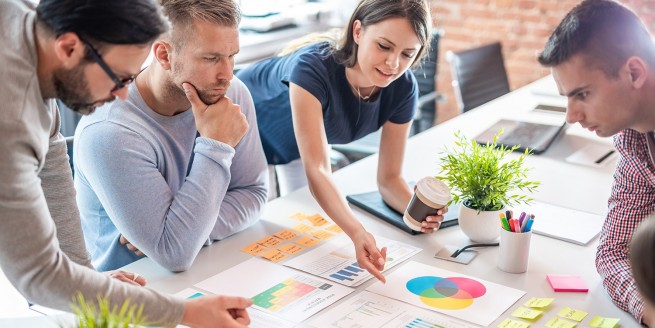 *Registration payment includes Credit Cards and Interfund Transfers ONLY.
Target Audience
Program managers, program developers, health educators, people who are going through a quality improvement (QI) process. Anyone trying to create a program or revamp an old one
Description
Design thinking, or human-centered design, has as its base the concept that you need to understand and empathize with your "customer" to develop effective programs and processes. This interactive course will introduce you to the five steps involved in the design thinking approach and give you the opportunity to practice the first step: empathy.



Faculty
Steve Orton, PhD
Adjunct Assistant Professor
Department of Health Policy and Management

Webinar Information
This webinar will be broadcast with Zoom. Instructions to join the webinar will be emailed prior to the event. You can test your computer by going to the Zoom Test Page.
Objectives
List the five steps of design thinking.
Describe the role of empathy in design thinking.
Start the design thinking process by creating "customer" profiles.
Contact
Sessions
Apr 25, 2023
10:00 AM - 11:00 AM
Status

Open

Presenter(s)

Stephen Orton

Date(s)

Apr 25, 2023

Time

10:00 AM - 11:00 AM

Check-In Time

9:45 AM

Credit

0.15 - CEU
1.50 - Contact Hours

Location

Webinar

Room

Zoom