35th Annual Diabetes Conference: Navigating Diabetes Care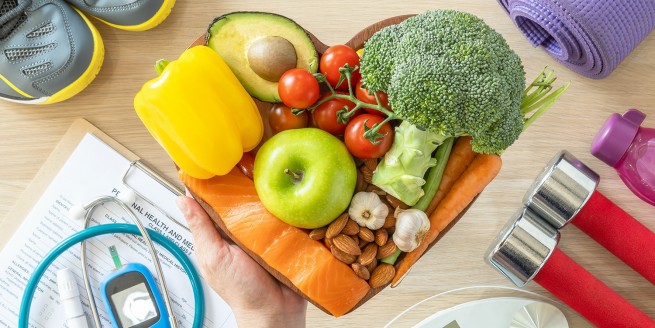 *Registration payment includes Credit Cards and Interfund Transfers ONLY.
Target Audience
Physicians, nurses, pharmacists, dietitians, diabetic educators, nurse practitioners, physician assistants, health coaches, community care workers and other interested healthcare professionals.
Description
This event is jointly provided by Charlotte AHEC, Metrolina Association of Diabetes Care and Education Specialists (MADCES), UNC-Charlotte School of Nursing & UNC Eshelman School of Pharmacy.

Please join us at the 35th Annual Diabetes Conference: Navigating Diabetes Care. Experts in diabetes care will discuss evidenced-based and practical strategies for providing comprehensive care for patients with diabetes. Attendees will have the option of attending in person or via live webinar.

Topics & Speakers
Transitions of Care for Patients Type 1 DM and LADA
Kelli Dunn, MD
Chief of Endocrinology, Department of Internal Medicine, Atrium Health
Inpatient Endocrine Service, Atrium Health

Diabetes Technology: Reducing Diabetes Burden
Linnet Steinman, RN, MSN, CDE
Diabetes Care and Education Specialist
Levine Children's Hospital, Atrium Health

Beyond Glucose Lowering
Lisa Meade, PharmD, CDCES
Professor, School of Pharmacy
Wingate University

Mindful Eating- Helping our Patients Establish a Healthier Relationship with Food
Allison Chalecki, RDN, LDN, CDCES
Registered Dietitian & Diabetes Education Specialist
Tryon Medical Partners

Prevention of Chronic Disease through Food Security and Health Equity
Allison Nelson, MS, RD
Senior Health Manager, Office of Chronic Disease Policy & Prevention
Mecklenburg County Public Health

Bridging the Gap in Diabetes Education Access
Victoria Garner, MSN, RN, CDCES
Certified Diabetes Care and Education Specialist
Center for Professional Practice and Development
Novant Health

In-Person Location:
Atrium Health Cabarrus - Hamrick Theater
920 Church Street North,
Concord, NC 28025

Learner Outcome:
This conference will enhance learner's knowledge of evidenced-based and practical strategies for providing comprehensive care for patients with diabetes.

Credits
Participants may earn up to 6.0 Contact Hours; 0.6 CEUs

Nurses
6.0 Nursing Contact Hours will be awarded to nurses who attend at least 90% of conference.
Charlotte Area Health Education Nursing Education is approved as a provider of nursing continuing professional development by the North Carolina Nurses Association, an accredited approver by the American Nurses Credentialing Center's Commission on Accreditation.

Pharmacists

Continuing Education Credit For Pharmacists:
The University Of North Carolina Eshelman School Of Pharmacy is accredited by the Accreditation Council for Pharmacy Education as a provider of continuing pharmacy education. The program ACPE#0046-9999-23-062-L01-P (Pharmacist) provides 6.0 contact hours of continuing pharmacy education credit. To receive CE credit, you must complete the CE attendance form and the evaluation of the program. Statement of credit can be viewed and printed in CPE Monitor. Statements of CE Credit will be processed in approximately 2 to 3 weeks. **No partial credit will be available**

Dietitians
This activity has received prior approval by the Commission on Dietetic Registration for 6.0 hours Continuing Professional Education (CPE) credit – Activity #175020.

Exhibitors
For more information on exhibiting at the conference, please contact May Cheung, MSN, RN-BC at may.cheung@atriumhealth.org.

Live Webinar Information
This Live Webinar will be broadcast with Zoom. Instructions to join the Live Webinar will be emailed prior to the event. You can test your computer by going to the Zoom Test Page

Registering for and attending a Charlotte AHEC program authorizes Charlotte AHEC to take audio, video, and/or still images to be used for promotional and educational purposes. If you have concerns, please speak with a Charlotte AHEC team member.
Objectives
Discuss how best to support out patients with Type 1/LADA in the inpatient setting and transition back to outpatient care.
Recognize the difference between Type 2 DM and Type 1/LADA in the newly diagnosed patient
Describe various diabetes technology use and patient selection for each.
Discuss how Automated Insulin Delivery systems used to improve glycemic control in the person living with Diabetes.
Identify barriers for diabetes technology use.
Discuss updated medication recommendations for specific populations.
Define mindful vs. mindless eating.
Describe how to have more meaningful conversations with patients using Motivational Interviewing.
Assist patients with learning more about the "why" of their eating patterns.
Provide your patients with strategies with becoming more intuitive and aware".
Identify web-based resources that showcase the Mecklenburg County Chronic Disease strategies, with a focus on disparities.
Define populations and public health priorities that need additional investment to reduce chronic disease risk and promote health equity.
Define D.E.E.P.
Discuss the utilization of Peer Educators to Reach the Unreachable.
Contact
Yuen Cheung DNP, RN, NPD-BC, 704-512-6523
Electives
Apr 21, 2023
7:45 AM - 4:00 PM
Status

Open

Date(s)

Apr 21, 2023

Time

7:45 AM - 4:00 PM

Check-In Time

7:45 AM

Location

Room

Hamrick Theater (or live webinar)
Apr 21, 2023
7:45 AM - 4:00 PM
Status

Open

Date(s)

Apr 21, 2023

Time

7:45 AM - 4:00 PM

Check-In Time

7:45 AM

Location

Room

Zoom