Managing Pediatric School Health Emergencies in the School Setting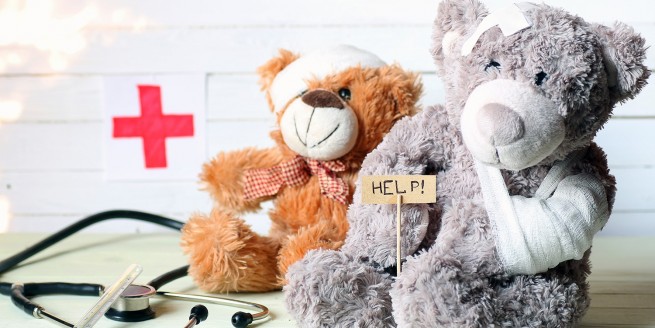 *Registration payment includes Credit Cards and Interfund Transfers ONLY.
Target Audience
school nurses
Description
This program is being offered in cooperation with UNC Chapel Hill School of Nursing

This program will review the most common pediatric health emergencies seen in the school setting and basic physical assessment related to those health emergencies. This course is to help school nurses be aware of important elements to consider during a health emergency and be able to assess and triage ill children in the school setting. We will review basic physical assessment of the school age child in relation to body systems, and the instructor will demonstrate exam skills such as otoscopy, cranial nerve exams, and teen health history taking.

Speaker:
Andrea Biondi, DNP, NNP, CPNP, RN
Clinical Instructor
UNC Chapel Hill SON

Learning Outcome:
Participants will be able to recognize signs and symptoms and implement appropriate treatments for common pediatric health emergencies.

Other School Health Related Educational Offering for School Nurses:

Substance Abuse Issues in School-Aged Children | May 24, 2023
Follow this link to register for the Substance Abuse Issues in School-Aged Children

Live Webinar Information
This Live Webinar will be broadcast with Zoom. Instructions to join the Live Webinar will be emailed prior to the event. You can test your computer by going to the Zoom Test Page

Registering for and attending a Charlotte AHEC program authorizes Charlotte AHEC to take audio, video, and/or still images to be used for promotional and educational purposes. If you have concerns, please speak with a Charlotte AHEC team member.
Objectives
Discuss the most commonly pediatric emergencies in the school setting.
Identify red flags in the physical exam to look for during pediatric emergencies.
Recognize triage skills in pediatric emergencies pertinent to the school nurse and school setting.
Contact
Kimberly Schnitzler MSN, RN, 704 512 2321
Sessions
Apr 26, 2023
9:00 AM - 12:30 PM
Status

Closed

Presenter(s)

Andrea Biondi DNP, NNP, CPNP

Date(s)

Apr 26, 2023

Time

9:00 AM - 12:30 PM

Check-In Time

8:50 AM

Credit

0.30 - CEU
3.00 - Contact Hours
3.00 - Nursing Contact Hours

Location

Live Webinar

Room

Zoom