Psychopharmacology of Addiction and Co-Morbid Mental Disorders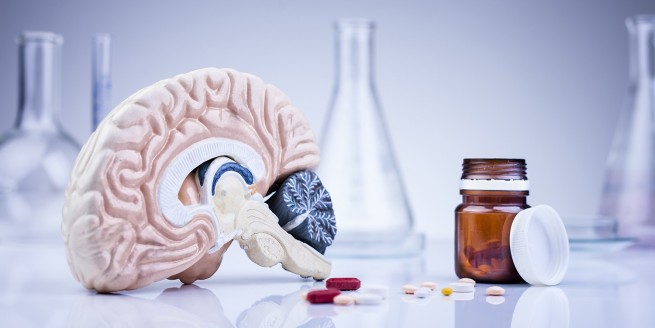 *Registration payment includes Credit Cards and Interfund Transfers ONLY.
Target Audience
Social workers, psychologists, licensed professional counselors, educators, school personnel, mental health professionals, clinicians, health and human service practitioners, and other health care professionals.
Description
There is a strong relationship between co-occurrence of substance use/addiction and mental disorders such as schizophrenia, PTSD, depression and ADHD. This relationship is especially important and alarming among veterans, and individuals in general. Understanding the underlying mechanism of this co-morbidity is essential in adopting effective treatments for these mental disorders. Participants attending this workshop will develop a broad scientific perspective on psychopharmacology of addiction and co-morbid disorders.

Faculty
Amir H. Rezvani, PhD, is a Professor of Psychiatry and Behavioral Sciences and Professor of Psychology and Neuroscience at Duke University. He is also the Associate Director of the Addiction Division at the Duke University School of Medicine. Dr. Rezvani received his PhD in neurophysiology from the University of Illinois at Urbana-Champaign and his post-doctoral training from the University of North Carolina at Chapel Hill School of Medicine. He is the author of more than 150 scientific peer-reviewed articles and book chapters related to neurobiology of alcohol-ism and addiction as well as cognitive functions. Although he is mostly involved in basic science research at Duke, he is heavily involved in teaching and giving lectures, seminars and workshops on addiction and sub-stance use around the country. Winner of several teaching awards, he is known for his passion for teaching.


Charlotte AHEC has been approved by NBCC as an Approved Continuing Education Provider, ACEP No. 5096. Programs that do not qualify for NBCC credit are clearly identified. Charlotte AHEC is solely responsible for all aspects of the program.
Registering for and attending a Charlotte AHEC program authorizes Charlotte AHEC to take audio, video, and/or still images to be used for promotional and educational purposes. If you have concerns, please speak with a Charlotte AHEC team member.
Objectives
Identify the basic anatomy and physiology of the brain as they relate to addiction and related mental disorders
Discuss the genetic aspects of addiction and co-morbid disorders
Explain the scientific basis for existing therapies for the treatment of addiction and related disorders
Educate their clients and provide them with scientific information regarding their problems which will lead to better outcomes; as well as implement these skills in their daily practice.
Define and describe the various issues related to diversity, equity, and inclusion as it relates to treatment of addictive disorders.
Identify unconscious biases as they relate to race and substance abuse disorders.
Contact
Gabriela Staley MEd, 704 512 6523
Sessions
Nov 9, 2022
9:00 AM - 1:30 PM
Status

Open

Presenter(s)

Dr. Amir Rezvani PhD

Date(s)

Nov 9, 2022

Time

9:00 AM - 1:30 PM

Check-In Time

8:45 AM

Credit

0.40 - CEU
4.00 - Contact Hours
4.00 - NBCC Hours
4.00 - Contact Hours (category A) CE for NC Psychologists

Location

Live Webinar